Welcome to the State Health Benefit Plan
SHBP Member Services (1-800-610-1863) is now open on Saturdays from 8:00a.m. to 5:00p.m. EST. Weekday hours are Monday – Friday 8:30a.m. to 5:30p.m. EST.
Enhanced SHBP Member Services features include:
Virtual Holds
Scheduled Call Backs
Who's Eligible?
State Employees
Teachers
Public School Employees
General Assembly
Annuitants
Former Employees 
Eligible Dependents
Employees and Eligible Dependents of entities prescribed by State law
Wellness Highlights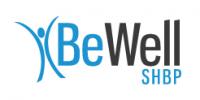 Get Screened At An SHBP-Sponsored Screening Event. SHBP-sponsored screening events are held at different worksite locations throughout the State of Georgia from February 2018 through September 2018. Visit BeWellSHBP.com to locate an SHBP-sponsored screening event.
SHBP Acronyms
As you are researching your options, you will notice several acronyms. Feel free to consult our Acronyms Glossary.
These social media links will keep you updated on all Department of Community Health programs and departments.