Welcome to the State Health Benefit Plan
SHBP Member Services Availability
SHBP Enrollment Portal 24 Hours a Day/7 Days Per Week
SHBP Member Services (1-800-610-1863) Monday - Friday 8:30 a.m. to 5:00 p.m. ET and Saturday 8:00 a.m. to 5:00 p.m. ET
Who's Eligible?
State Employees
Teachers
Public School Employees
General Assembly
Annuitants
Former Employees 
Eligible Dependents
Employees and Eligible Dependents of entities prescribed by State law
Wellness Highlights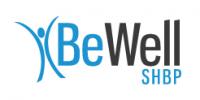 Get Screened At An SHBP-Sponsored Screening Event. SHBP-sponsored screening events are held at different worksite locations throughout the State of Georgia from February 2018 through September 2018. To locate an SHBP-sponsored screening event, SHBP members covered under Anthem Blue Cross and Blue Shield of Georgia and UnitedHealthcare should go to www.BeWellSHBP.com. SHBP members covered under Kaiser Permanente should go to, www.kp.org/wellnesevent (new users will need to enter the code SHBP) Visit BeWellSHBP.com to locate an SHBP-sponsored screening event.
SHBP Acronyms
As you are researching your options, you will notice several acronyms. Feel free to consult our Acronyms Glossary.
These social media links will keep you updated on all Department of Community Health programs and departments.